Company Profile
Gallimore Industries, Inc is a manufacturer of in-pack/on-pack promotional items and inserting equipment. We are centrally located just 60 miles northwest of Chicago to serve all of North America. Installations have been done in Europe as well.
We have been in business since 1972 serving the food and packaging industries. We service a Fortune 500 clientele, and are AIB certified.
If we manufacture your inpack promotions, we let you use our inserter(s) at no additional cost. There is no capital investment in equipment on your part. We will rent or sell our inserters as well, or do the printing if you already have inserters in place.
We can be your "One Stop Shop" for promotional printing and inserting equipment.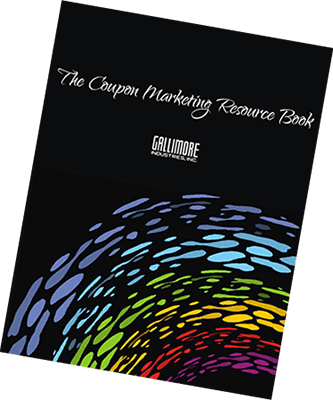 FREE eBOOK
The Coupon Marketing Resource Book
We'll give you our 24-page eBook packed with 17 of our most popular resources, including:
50 Coupon Campaign Ideas
Coupon Design Considerations
Coupon Copy Requirements
What Are On-Pack Coupons?
And Much More!