Coupon Inserting Equipment
Gallimore inserting equipment can insert coupons, tattoos, prizes, booklets, recipes, game pieces, et cetera made of paper, film, foil, clear, and metalized wrapping. Available for purchase or lease, Gallimore inserters (also referred to as: couponers, coupon droppers, or friction feeders) are simple, portable, accurate, versatile, fast, and dependable. Choose from:

Feeding up to 800 inserts per minute, Gallimore's patented inserters can fit on most production lines and work with virtually any product.
• Inserting Equipment Leasing
• Inserting Equipment Sales
• Coupon Feeders
• Coupon Droppers
• Inserter Machines
• Inserting Machinery

Did We Mention It's Free?
When you choose Gallimore Industries for your insert printing/inserting project, you can use a Gallimore inserter FREE* to insert promotional materials provided by Gallimore. We'll even install the equipment for you*. You incur no capital investment for your campaign. If you anticipate a longer term campaign or want to provide your own inserts, you can lease or purchase Gallimore inserters.
* Minimum print quantities apply, please call for details. Installation fees not included.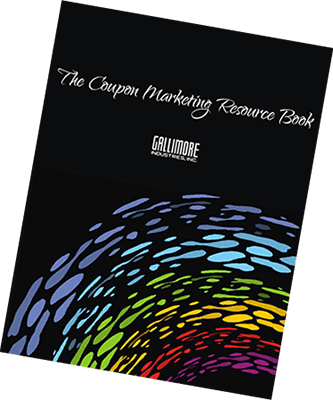 FREE eBOOK
The Coupon Marketing Resource Book
We'll give you our 24-page eBook packed with 17 of our most popular resources, including:
50 Coupon Campaign Ideas
Coupon Design Considerations
Coupon Copy Requirements
What Are On-Pack Coupons?
And Much More!