Bandolier-Style Coupon Inserting Equipment
The 800 Series includes a dispenser that rotates, allowing you to insert materials in vertical, angled, or horizontal fashion. Inserts can include paper, film, foil, clear, and metalized wrapping.
Intelligent Automation
Servo-driven for accurate placement, Gallimore's 800 Series inserters feed thousands of bandolier-style inserts without human interaction. The 800 Series automatically detects the leading edge of every insert and knows when to start, stop, and place the insert accurately.
Easy Setup
The LCD control panel allows fast and precise input of insert size, length, and speed. Password protection capability prevents tampering.
Carefree Operation
800 Series inserters operate automatically. Visual alarms indicate low insert supply and reload needs. Load, press a button, and walk away while the inserter feeds thousands of pieces.
Built To Last
Gallimore inserters feature strong mechanical integrity. They require minimal adjustments, increasing your productivity.
Flexible Installation
800 Series inserters are compact, can be mounted in any custom configuration to fit most packaging lines, and feed at any angle.
Specifications
Size
9"W x 18"H x 12"D (inserter)
14"W x 12"H x 8"D (control panel)
Weight
approximately 100 lbs with stand, controller, and conveyor
Power
115VAC, 60 cycle, single phase
Controls
programmable
Alarms
low count, empty
Speed
up to 500 pieces per minute (3" insert)
Insert Sizes
1.0" x 1.5" to 4" x infinite" (custom sizes upon request)
Insert Method
horizontal, vertical, or any angle
Mounting Method
portable freestanding base unit
Please call (847) 356-3331 to learn about our discounted lease and purchase options for Gallimore customers, or complete the following for a fast quote.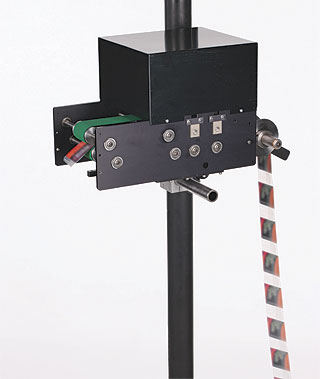 Gallimore's 800 Series inserting equipment handle bandolier-style inserts.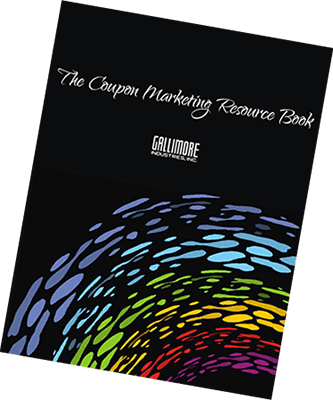 FREE eBOOK
The Coupon Marketing Resource Book
We'll give you our 24-page eBook packed with 17 of our most popular resources, including:
50 Coupon Campaign Ideas
Coupon Design Considerations
Coupon Copy Requirements
What Are On-Pack Coupons?
And Much More!