Gallimore Industries offers in-pack and on-pack promotional items, high volume web printing, and patented inserting equipment. Since 1972, Gallimore has produced thousands of promotional campaigns designed to increase market share, generate repeat business, cultivate lifetime customers, regionalize campaigns, and more. Put our experience to work for you.
NEW! Introducing Gallimore's newest tool to insert coupons, tattoos, prizes, booklets, recipes, game pieces, et cetera! The 800 Series can handle paper, film, foil, clear, and metalized wrapping, and offers: Intelligent Automation · Easy Setup · Carefree Operation · Built To Last · Flexible Installation!


Coupon Marketing Resources:
• 5 Facts About Coupon Marketing
• How to Increase Customer Loyalty Using Coupons
• 50 Coupon Campaign Ideas
• How to Improve Your Marketing ROI
• 11 Benefits of In-Pack, On-Pack, and IRC Coupons
• Study: Coupon Use Increasing
• Who Uses Coupons?
• What Are "In-Pack Coupons"?
• What Are "On-Pack Coupons"?
• What Are "Instant Redemption Coupons" (IRC)?
• Common Coupon Copy Requirements
• Coupon Design Considerations
• Coupon Sizes
• QR Codes on Coupons = Long Term Customer Relationships
• Attract New Customers
• In-Pack Coupons vs. Free Standing Inserts (FSI's)
• In-Pack Coupons vs. Print Media Coupons
• Instantly Redeemable On-Pack Coupons vs. Print Media Coupons
• How Do Coupons Help Marketers Sell More Product?
• Reach New Customers at Half the Cost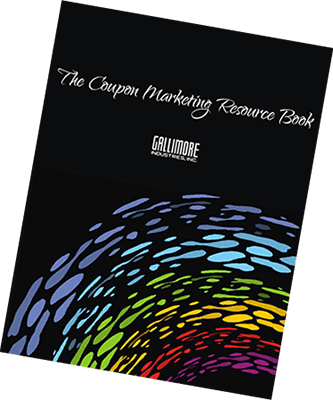 FREE eBOOK
The Coupon Marketing Resource Book
We'll give you our 24-page eBook packed with 17 of our most popular resources, including:
50 Coupon Campaign Ideas
Coupon Design Considerations
Coupon Copy Requirements
What Are On-Pack Coupons?
And Much More!