Instant Redeemable Coupons (IRC's)
It can be difficult to obtain shelf space for a point-of-purchase promotion. Instant redeemable coupons (IRC's) are the perfect solution! Gallimore's IRC solution is an on-pack coupon that requires no extra shelf space, and no changes to your packaging design.
Our IRC's (also known as "instant redemption coupons") use an adhesive backed liner to affix your promotional offer to your package. We can provide the coupon printing as well as coupon inserting equipment that inserts in-pack promotions into your packaging. Labels can fold out and become multi-page booklets.
Instantly redeemable coupons offer an excellent opportunity to:
• drive impulse purchases
• encourage larger purchases (ex: buy 2, save $1.00)
• promote other products (save $2 when you buy [product] with this item)
• offer rebates
• enhance your brand and message
Did you know:
• 89% of consumers use coupons.
• 70% of purchase decisions are made in the store.
• The average supermarket has 18,000 brands and 30,000 SKUs.
• Instant redeemable coupons have the best redemption rate of all coupons.
• 27% of planned purchases switch brands when a deal is offered.
• 64% of unplanned purchases switch brands when a deal is offered.
Gallimore Industries provides high volume instant redeemable coupon printing services and coupon inserting equipment. For instant redeemable coupon pricing, please share details about your project with us:
When you choose Gallimore, you gain access to our in-house prepress, multiple high speed web presses, folding, die cutting, wrapping, warehousing, and distribution departments. Gallimore's AIB (American Institute of Baking) certification ensures the insert materials we use are traceable and provides a clean environment. And our decades of experience will help you meet FDA and USDA regulations, avoid recalls, and produce reliable inserts best suited for your product.
Gallimore inserts are designed for 100% compatibility with Gallimore inserter equipment. Gallimore coupons are supplied in trays or bandolier-style for easy handling and loading in our various inserter models: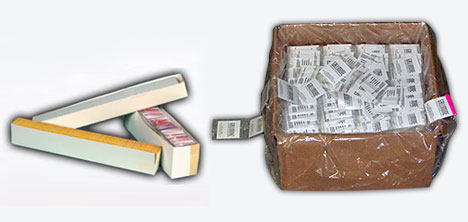 Gallimore's high speed web presses produce colorful promotions supplied in trays or bandoliers for easy handling and loading in our various inserter models.
Did You Know...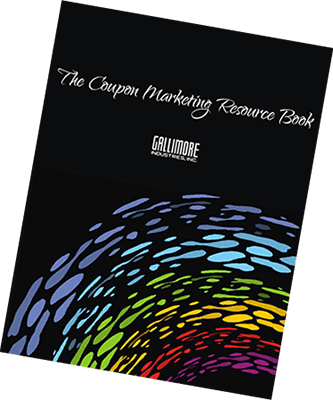 FREE eBOOK
The Coupon Marketing Resource Book
We'll give you our 24-page eBook packed with 17 of our most popular resources, including:
50 Coupon Campaign Ideas
Coupon Design Considerations
Coupon Copy Requirements
What Are On-Pack Coupons?
And Much More!