How Do Coupons Help Marketers Sell More Product?
Most people think coupons are just ordinary discounts, nothing more. Look closer! Coupons help marketers grow market share, increase sales volume, sell faster, cultivate loyal customers, and drown out competitor advertising.
GENERATE REPEAT BUSINESS
Coupons can encourage consumers to make a repeat purchase. Offer a discount on their next purchase, and you will be at the top of their shopping list.
ACCELERATE PURCHASING
Coupons can accelerate repeat purchasing behavior. With a time-sensitive discount offer (a coupon with an approaching expiration date), consumers will buy more product, faster.
INCREASE CONSUMPTION RATES
When a coupon reduces the cost of ownership, consumers become willing to buy more of your product, faster. They recognize the value and are more willing to use your product. They become less concerned about waste and more interested in value. Marketers end up selling more in a shorter period of time.
BLOCK COMPETITOR MESSAGING
Your competitor may have pretty packaging, funny ads, and any number of other desirable traits. But a coupon offers a discount, a.k.a. money in pocket, and that can drown out all of your competitors' hard work.
Gallimore Industries prints in-pack and on-pack promotional items, including coupons. Gallimore also provides inserting equipment that can insert your promotional item. For a no-obligation estimate, please share details about your next project with us:
When you choose Gallimore, you gain access to our in-house prepress, multiple high speed web presses, folding, die cutting, wrapping, warehousing, and distribution departments. Gallimore's AIB (American Institute of Baking) certification ensures the insert materials we use are traceable and provides a clean environment. And our decades of experience will help you meet FDA and USDA regulations, avoid recalls, and produce reliable inserts best suited for your product.
Gallimore inserts are designed for 100% compatibility with Gallimore inserter equipment. Gallimore coupons are supplied in trays or bandolier-style for easy handling and loading in our various inserter models: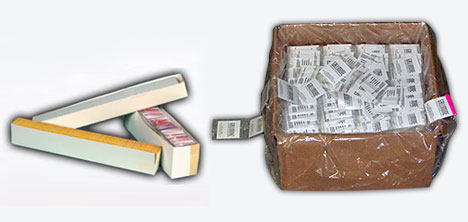 Gallimore's high speed web presses produce colorful promotions supplied in trays or bandoliers for easy handling and loading in our various inserter models.
Did You Know...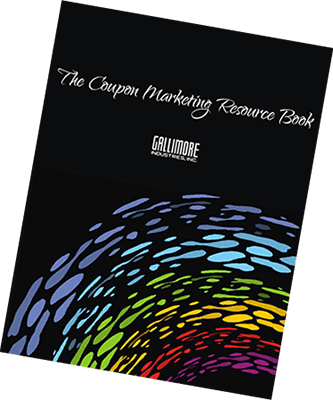 FREE eBOOK
The Coupon Marketing Resource Book
We'll give you our 24-page eBook packed with 17 of our most popular resources, including:
50 Coupon Campaign Ideas
Coupon Design Considerations
Coupon Copy Requirements
What Are On-Pack Coupons?
And Much More!