Coupon Design Considerations
When designing a coupon, there are required elements and the following optional elements:
Show Your Product
Use photography or illustration! Possibilities include: (A) show your product's packaging for easy identification in the aisle, (B) show the benefit or outcome of using your product, (C) show an emotion and/or human aspect of your product.
The Other Side
If your coupon will appear in a booklet or double-sided offer, make sure the back of the coupon contains secondary information that won't be missed by the consumer when they surrender the coupon. Don't put a second coupon on the back of the first coupon.
Doubling
Some retailers double a coupon's value. The retailer foots the bill for the additional cost, and typically limits this offer to coupons with a face value of 55¢ or less. If you want your coupon to be eligible for double couponing, avoid face values higher than 55 cents.
QR Code
Consider including a Quick Response (QR) Code that connects the reader with additional information on your web site. Readers can scan your QR Code with their smartphone to load the web page of your choosing. Use that web page to offer product information and ask them to subscribe to your newsletter, fostering a long term relationship before they even use the coupon! Learn more about using QR codes on coupons.
Gallimore Industries prints in-pack and on-pack promotional items, including coupons. Gallimore also provides inserting equipment that can insert your promotional item. For a no-obligation estimate, please share details about your next project with us:
When you choose Gallimore, you gain access to our in-house prepress, multiple high speed web presses, folding, die cutting, wrapping, warehousing, and distribution departments. Gallimore's AIB (American Institute of Baking) certification ensures the insert materials we use are traceable and provides a clean environment. And our decades of experience will help you meet FDA and USDA regulations, avoid recalls, and produce reliable inserts best suited for your product.
Gallimore inserts are designed for 100% compatibility with Gallimore inserter equipment. Gallimore coupons are supplied in trays or bandolier-style for easy handling and loading in our various inserter models: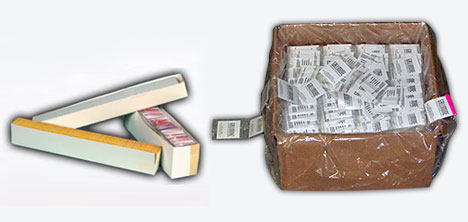 Gallimore's high speed web presses produce colorful promotions supplied in trays or bandoliers for easy handling and loading in our various inserter models.
Did You Know...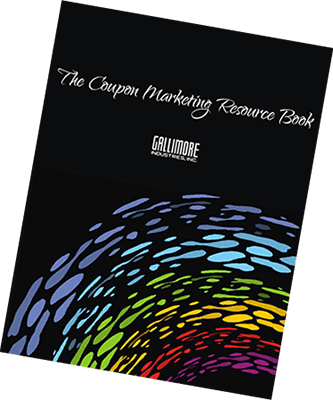 FREE eBOOK
The Coupon Marketing Resource Book
We'll give you our 24-page eBook packed with 17 of our most popular resources, including:
50 Coupon Campaign Ideas
Coupon Design Considerations
Coupon Copy Requirements
What Are On-Pack Coupons?
And Much More!