In-Pack Coupons vs. Print Media Coupons
Okay, we're biased. (We print and insert in-pack coupons and promotions.) Just to be nice, we'll start by pointing out that print media coupons are distributed to a huge audience. But... most of those coupons are not found, and fewer are redeemed. Meanwhile...
In-pack coupons reach your most important person: your customer. They allow you an opportunity to establish a deeper relationship by offering a discount on a future purchase, providing valuable information, promoting other products you produce, or driving them to your "members only" area of your web site.
In-pack coupons drive brand allegiance while encouraging repeat purchase behavior.
100% of in-pack coupons and inserts are delivered directly to your customers. No other marketing vehicle connects you so efficiently with your customer base at such a low cost.
Gallimore Industries prints in-pack and on-pack promotional items, including coupons. Gallimore also provides coupon inserting equipment that can insert your promotional item. For a no-obligation estimate, please share details about your next project with us:
When you choose Gallimore, you gain access to our in-house prepress, multiple high speed web presses, folding, die cutting, wrapping, warehousing, and distribution departments. Gallimore's AIB (American Institute of Baking) certification ensures the insert materials we use are traceable and provides a clean environment. And our decades of experience will help you meet FDA and USDA regulations, avoid recalls, and produce reliable inserts best suited for your product.
Gallimore inserts are designed for 100% compatibility with Gallimore inserter equipment. Gallimore coupons are supplied in trays or bandolier-style for easy handling and loading in our various inserter models: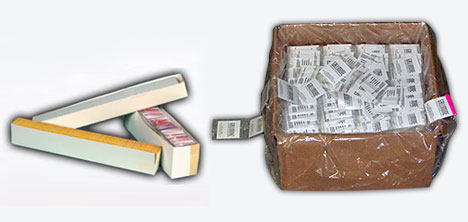 Gallimore's high speed web presses produce colorful promotions supplied in trays or bandoliers for easy handling and loading in our various inserter models.
Did You Know...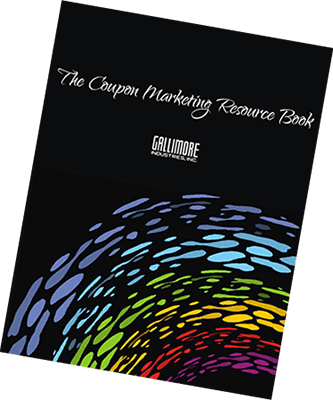 FREE eBOOK
The Coupon Marketing Resource Book
We'll give you our 24-page eBook packed with 17 of our most popular resources, including:
50 Coupon Campaign Ideas
Coupon Design Considerations
Coupon Copy Requirements
What Are On-Pack Coupons?
And Much More!