Coupon Marketing Resources: Free Articles About In-Pack and On-Pack Promotions
In-pack and on-pack promotions foster lifetime relationships with customers and can increase sales. Inserts might include coupons, recipes, business reply cards, temporary tattoos, stickers, mini-booklets, and so on. In-pack coupons are preferred by customers, are the most convenient to use, and have the highest legitimate redemption rates. Double or single dollar bill size coupons are the most popular format, folded to 1-5/8" x 2-5/8". They can be easily inserted into your product's packaging using our patented inserter equipment.
Did You Know...
• 5 Facts About Coupon Marketing
• How to Increase Customer Loyalty Using Coupons
• 50 Coupon Campaign Ideas
• How to Improve Your Marketing ROI
• 11 Benefits of In-Pack, On-Pack, and IRC Coupons
• Study: Coupon Use Increasing
• Who Uses Coupons?
• What Are "In-Pack Coupons"?
• What Are "On-Pack Coupons"?
• What Are "Instant Redemption Coupons" (IRC)?
• Common Coupon Copy Requirements
• Coupon Design Considerations
• Coupon Sizes
• QR Codes on Coupons = Long Term Customer Relationships
• Attract New Customers
• In-Pack Coupons vs. Free Standing Inserts (FSI's)
• In-Pack Coupons vs. Print Media Coupons
• Instantly Redeemable On-Pack Coupons vs. Print Media Coupons
• How Do Coupons Help Marketers Sell More Product?
• Reach New Customers at Half the Cost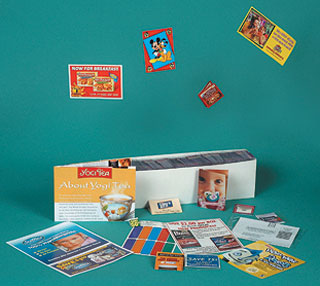 High speed web presses produce colorful promotions.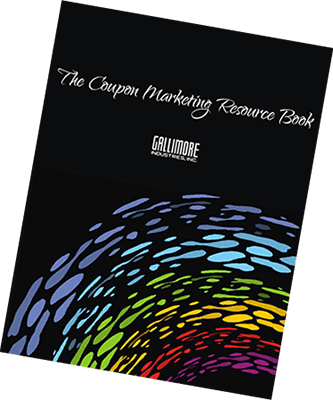 FREE eBOOK
The Coupon Marketing Resource Book
We'll give you our 24-page eBook packed with 17 of our most popular resources, including:
50 Coupon Campaign Ideas
Coupon Design Considerations
Coupon Copy Requirements
What Are On-Pack Coupons?
And Much More!