Cut-and-Stack Coupon Inserting Equipment
Gallimore's cut-and-stack inserters offer interchangeable conveyors with vertical, horizontal, angled, or reverse angle feeding systems. Put different inserts in the same package. And, work with inserts of sizes from 1"x7/8" to 6"x7".
Specifications
| | |
| --- | --- |
| Size | approximately 5"W x 27"H x 43"D |
| Weight | approximately 100 lbs with stand, controller, feed tray, and conveyor |
| Power | 115VAC, 60 cycle, single phase compressed air 80 psi max |
| Controls | programmable |
| Speed | in excess of 800 pieces per minute (2.625" insert height) |
| Insert Sizes | 1" x 0.875" to 6" x 7" (custom sizes upon request) |
| Feed Tray Capacity | 36" feed tray holds over 3,000 single dollar bill sized inserts (0.01" thick) |
| Adjustable | 6" head plate with feed tray widths of 1.75", 3.125", 4.125", etc |
| Insert Method | horizontal, vertical, or reverse angle conveyor styles |
| Mounting Method | portable freestanding base unit |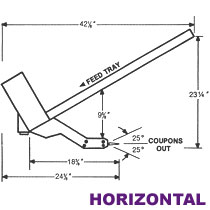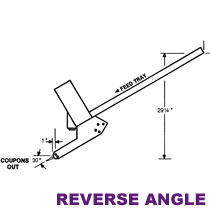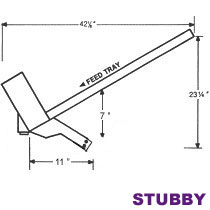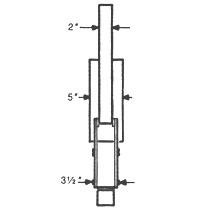 Please call (847) 356-3331 to learn about our discounted lease and purchase options for Gallimore customers, or complete the following for a fast quote.
Gallimore's cut-and-stack inserters distribute individual inserts.
Did We Mention It's Free?
When you choose Gallimore Industries for your insert printing/inserting project, you can use a Gallimore inserter FREE* to insert promotional materials provided by Gallimore. We'll even install the equipment for you*. You incur no capital investment for your campaign. If you anticipate a longer term campaign or want to provide your own inserts, you can lease or purchase Gallimore inserters.
* Minimum print quantities apply, please call for details. Installation fees not included.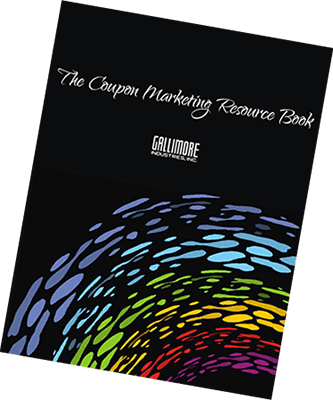 FREE eBOOK
The Coupon Marketing Resource Book
We'll give you our 24-page eBook packed with 17 of our most popular resources, including:
50 Coupon Campaign Ideas
Coupon Design Considerations
Coupon Copy Requirements
What Are On-Pack Coupons?
And Much More!