Buy Inserting Equipment direct from the Manufacturer
Gallimore inserting equipment is available for purchase. We have inserting equipment in stock, ready for your project.
Avoid the middleman! Deal direct with the manufacturer. Gallimore is an OEM manufacturer of inserter equipment who can customize the equiment to work on any line. We offer decades of experience working on campaigns for the world's largest companies. Our inserters:
• can work on any production line
• feed up to 800 inserts per minute
• are free standing; no need to modify your existing line
• arrive pre-set for your insert and packaging line
• are easy/simple to use

Gallimore inserters can direct inserts at any angle and can accommodate a wide range of insert sizes and thicknesses.
• trial runs available
• easy installation
• installation services available
• can lease to own

Gallimore coupon inserting equipment is a popular method of inserting coupons into packages on production lines, straight line gluers, folder/gluers, and related packaging lines and carton manufacturing lines.
Gallimore's bandolier-style coupon droppers can feed thousands of inserts automatically without human interaction. Our coupon droppers include intelligent automation, easy setup, carefree operation, flexible installation, and are built to last. See Gallimore coupon inserting equipment in action (video), and get complete bandolier-style coupon inserter specifications.
Gallimore's cut-and-stack coupon droppers offer interchangeable conveyors with vertical, horizontal, angled, or reverse angle feeding systems. Put different inserts in the same package! See Gallimore coupon droppers in action (video), and get complete cut-and-stack coupon dropper specifications.
For more information about inserting equipment sales, please share details about your next project with us:
When you choose Gallimore, you gain access to our in-house prepress, multiple high speed web presses, folding, die cutting, wrapping, warehousing, and distribution departments. Gallimore's AIB (American Institute of Baking) certification ensures the insert materials we use are traceable and provides a clean environment. And our decades of experience will help you meet FDA and USDA regulations, avoid recalls, and produce reliable inserts best suited for your product.
Gallimore inserts are designed for 100% compatibility with Gallimore inserter equipment. Gallimore coupons are supplied in trays or bandolier-style for easy handling and loading in our various inserter models: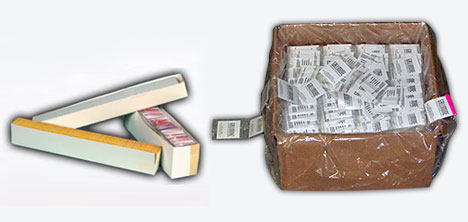 Gallimore's patented inserters are fast, simple, and available for purchase.
Did You Know...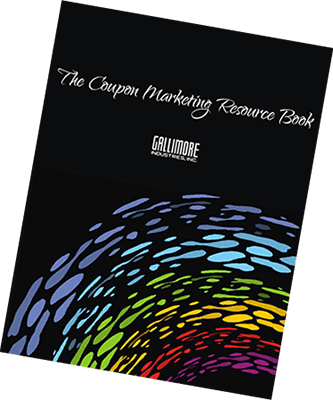 FREE eBOOK
The Coupon Marketing Resource Book
We'll give you our 24-page eBook packed with 17 of our most popular resources, including:
50 Coupon Campaign Ideas
Coupon Design Considerations
Coupon Copy Requirements
What Are On-Pack Coupons?
And Much More!